From the President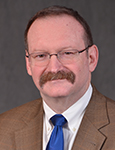 Dear Colleagues,
The Summit for the Future of Allergy and Immunology, taking place October 19-22 in Washington, DC, is quickly approaching. This event encompasses one of my presidential initiatives and I've focused on why I believe it's crucial in a previous message. With the logistics and attendees solidified, I can now share further details with you about what will take place there.
First, let's set the stage. The healthcare, research, pharmaceutical and regulatory environment in which physicians operate is rapidly evolving. Reimbursement for physician services is changing from "fee for service" to "outcomes" based compensation. Physicians are moving away from private practice to working as employees for healthcare systems. Compensation of physician employees is increasingly based on outcomes prioritized by the healthcare organization. These changes represent significant challenges for physicians of all types, but this is especially true for allergy/immunology (A/I).
I'm not saying all of this to scare you into early retirement. Rather the point is to emphasize that we cannot sit idly by and hope for the best.