From the President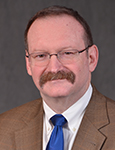 Dear Colleagues,
The 2018 AAAAI/WAO Joint Congress, March 2-5 in Orlando, is quickly approaching. On behalf of the AAAAI, I am pleased we had the opportunity to partner with the World Allergy Organization (WAO) to produce the educational program you will experience there. It all starts with our theme, Global Environmental Change and Respiratory Health, which reflects the unique opportunity of having a Joint Congress.
Consider the following statistics:
According to the World Health Organization, up to 44% of the asthma burden worldwide is attributable to environmental factors.
Recent Environmental Protection Agency data reveals that in the United States, 119,401,000 people live in areas out of attainment for O3, and 23,223,000 people live in areas that are out of attainment for PM2.5.
More than 5.5 million people per year worldwide die prematurely as a result of air pollution.
These figures clearly illustrate a problem, especially when you consider that environmental factors have an impact on economic outcomes such as healthcare spending. Our vision for the Joint Congress is that it will enable us to come together and be objective conveyors of the science behind our theme.