From the President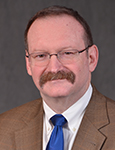 Dear Colleagues,
Back in 2008, the AAAAI Board of Directors recognized that some of our talented leaders decline to serve as Secretary-Treasurer (a position which ascends to AAAAI President) because of the time commitment involved. One of the ways the Board chose to lessen the time commitment of the AAAAI President and allow that person to better serve our members and the specialty was to create a part-time paid position of Executive Vice President. This individual assists the President and Executive Committee in fulfilling their obligations to the AAAAI.
Thomas B. Casale, MD, FAAAAI, has served as AAAAI Executive Vice President since the role was created in 2008. He officially took office in May of that year and has done a tremendous job in the almost 10 years that he has held the position.
Executive Vice President is not an easy job as you might imagine. Among other responsibilities, you need to understand the structure, operations and history of the AAAAI, provide rapid response to issues and communications, and travel to all major AAAAI and related organization meetings. Tom has been an exceptional example of how to fulfill these duties while supporting—but not overshadowing—each AAAAI President...