From the President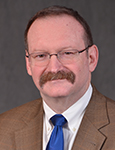 Dear Colleagues,
We are already gearing up for the 2018 AAAAI/WAO Joint Congress, March 2-5 in Orlando. While abstracts are being accepted as usual, case reports are also being accepted for a special, one-time Case Report Poster Session. This forum will provide an opportunity to share novel or challenging patient care experiences with other attendees. Abstracts and case reports must be submitted at our official submission site by August 31 at 11:59 pm Central time.
I am eagerly anticipating the educational programming at the Joint Congress, 20% of which will relate to our theme: Global Environmental Change and Respiratory Health. Annual Meeting Program Committee Chair Mary Beth Fasano, MD, FAAAAI, recently shared her thoughts on the theme, which you can read here.
I've stated in the past that I believe we are at our best when we are objective conveyors of the science, and this theme is an excellent example of an area where we can do that.