From the President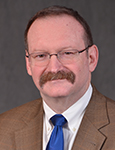 Dear Colleagues,
It would be very difficult for the AAAAI alone to solve all of the challenges that threaten our specialty and the healthcare system within which it operates. We recognize there is strength in collaboration and thus have been consistently leveraging our relationships with other groups in order to amplify our advocacy efforts.
Just last week leaders from the AAAAI and ACAAI spent a day on Capitol Hill meeting with various key Congressional representatives. We approached these visits in a tactical way. High-profile members of various Congressional committees relevant to science and healthcare outcomes were identified and we deliberately invited AAAAI and ACAAI leaders who are constituents of said Members of Congress. Hearing from physicians who are actual constituents carries more weight and you might say that it's like using a lubricant to more easily open a door.
I was among those present, but the other AAAAI leaders who participated in the Capitol Hill visits were...