From the President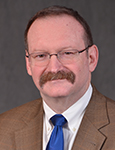 Dear Colleagues,
An important meeting takes place each year in January: the Program Directors Assembly Winter Meeting, cosponsored by the AAAAI and the American College of Allergy, Asthma & Immunology (ACAAI). I had the privilege of attending the 2018 Winter Meeting, which was held this past weekend in Atlanta.
The Winter Meeting provides the program directors with an invaluable opportunity to tackle, as a group, important issues facing our allergy/immunology (A/I) training programs. These include current and emerging Accreditation Council for Graduate Medical Education (ACGME) requirements and initiatives, as well as innovative ways to educate our fellows-in-training (FITs). It also offers the program directors a forum to network with colleagues along with national leaders and representatives from the AAAAI, ACAAI, the American Board of Allergy and Immunology (ABAI) and ACGME.
Allow me to pause for a moment and acknowledge that we should all be extremely appreciative of the work the program directors do. They are responsible for overseeing our pipeline of trainees who will become the A/I professionals of the future. Our program directors are dedicated to teaching our FITs the skills and competencies necessary for them to become well-equipped allergist/immunologists, able to diagnose, treat and manage allergies, asthma and immunologic disorders. The outlook for our specialty would be bleak if we did not have competent FITs graduating from our programs each year and entering the field—whether in practice or the research setting—to become the next generation of allergist/immunologists.
As an aside concerning the future of our specialty, we continue to move forward on outcomes from the Summit for the Future of Allergy and Immunology, held back in October as part of my presidential initiatives.