From the President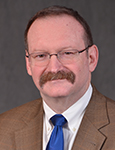 Dear Colleagues,
The AAAAI has completed the first step in our ongoing evaluation of the role of allergy/immunology (A/I) in the healthcare system and development of a strategy to ensure we have a seat at the table. This first step was the Summit for the Future of Allergy and Immunology, which took place October 19-22 in Washington, DC. It went very well and, as expected, there was a great deal of productive discussion.
While there are a number of challenges, we have identified opportunities for A/I in our continually evolving healthcare system if we seize the opportunity. The AAAAI has laid the groundwork in several important ways, including:
investing in a registry
communicating with experts in healthcare finance to determine how reimbursement can be maximized in population management, particularly of high risk populations
exploring ways to obtain objective data that demonstrates that A/I has better outcomes in asthma, drug hypersensitivity, immune deficiency, urticaria, anaphylaxis, and food allergy (an area in which we are uniquely qualified).