From the President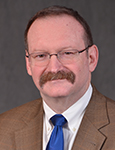 Dear Colleagues,
What place does allergy/immunology (A/I) have in the changing healthcare environment? This is a crucial question and one of my presidential initiatives aims to answer it.
We cannot deny that our specialty faces certain challenges. We are underrepresented in medical schools and few A/I physicians occupy national decision-making roles. Not to mention the changes in healthcare reimbursement models, the regulatory and research environment, and diagnostic techniques and treatments for allergic diseases. Consider that 60% of practice revenue associated with skin testing and traditional immunotherapy may be at risk with advancements in serologic diagnosis of allergy, changes in immunotherapy and use of immunobiologicals.
This is our reality and we need to think strategically about how to position the specialty for future success, especially when you consider the areas where we can make an impact...