Test Your Allergen Immunotherapy Knowledge on Virtual Patients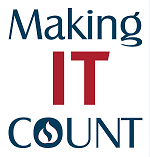 Making IT Count is the AAAAI's free, interactive online course series to help you stay up to date on allergen immunotherapy (AIT) best practices, without seeing a real patient or pouring over guidelines. The modules are designed to refresh the knowledge of healthcare providers currently administering AIT, introduce new learners to the core concepts and to allow users to gain experience from simulations.
These modules simulate an office visit with patients who are interested or are undergoing allergen immunotherapy. You will be asked to make appropriate treatment decisions in order to successfully complete each module. Virtual Patient modules include:
Adult Male with Reaction to Yellow Jacket Sting
Is Allergen Immunotherapy the Right Choice for Your Patient?
Needs Rapid IT Buildup
Prescribing and Adjusting Doses for Effective AIT Treatment
Providing Safe Immunotherapy Treatment
Rhinitis and Asthma in a Pregnant Patient
Soccer Coach too Busy for Shots
Young Child with Allergy to Grass Pollen
Young Girl with Peanut Allergy
Participants can start the series with "Core Concepts in Allergen Immunotherapy" or begin any of the Virtual Patient modules. The courses do not need to be completed in order and can be picked up at your convenience.
The free courses offer varying amounts of continuing education credit.
To access Making IT Count, go to education.aaaai.org/MakingITCount.
Making IT Count is funded through an educational grant from Merck & Co., Inc.