AAAAI e-news now: November 2017
---
In the News
Faculty Development Award Recipient and Team Find Allergy Evaluation Cost-Effective in Unverified Penicillin-Allergic Patients
Kimberly G. Blumenthal, MD, MSc, along with a team of researchers at Massachusetts General Hospital estimated the cost of penicillin allergy evaluation for unverified penicillin-allergic patients. They found that the cost of the procedure may be offset for patients who would otherwise be treated with costly alternative antibiotics which may potentially have additional adverse effects.
Go to Contagion Live to read more coverage or view the study on The Journal of Allergy and Clinical Immunology: In Practice's website.
---
News Briefs
Meet the New AAAAI Website and Social Media Medical Editors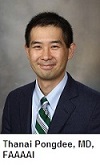 After almost nine years as the AAAAI Website and Social Media Medical Editor, Thanai Pongdee, MD, FAAAAI, will be ending his term on December 31, 2017. The AAAAI is extremely grateful for his leadership and expertise in moving our technology and social media strategies forward during his years of service.
Starting January 1, Andrew D. Moore, MD, FAAAAI, will take over as the Website Medical Editor and David R. Stukus, MD, FAAAAI, will take over as the Social Media Medical Editor.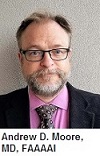 Moore obtained his medical degree from McGill University in Montreal, Canada. He currently works as an allergist/immunologist for Ear, Nose, and Throat and Allergy/Asthma Care, a member of Johns Hopkins Regional Physicians in the Washington, DC-Baltimore corridor.
In addition to his clinical responsibilities, he has had the opportunity to work as a physician editor for several prominent medical websites and is certified in Full Stack Web Development. He redeveloped and maintains the website for the Association of Allergists and Immunologists of Québec.

Stukus practices at Nationwide Children's Hospital where he serves as Director of the Complex Asthma Clinic, Director of Quality Improvement for the Division of Allergy and Immunology, and Co-Chair for the annual pediatric asthma conference.
He is active on social media through his Twitter account @AllergyKidsDoc, where he engages with the general public and colleagues as he disseminates evidence-based information through his popular "Myth Busting." He has created curriculum at his institution to train medical students and residents on social media best practices and often trains physicians on the use of social media at conferences.
Look for the next issue of Impact, the AAAAI's quarterly member magazine, for more information on the new editors.
You Have Three Days to Submit Your Late Breaking Abstract
Late breaking abstract submission for the 2018 AAAAI/WAO Joint Congress closes on Monday, November 13, 2017.
Acceptance of late breaking abstracts provides members with an opportunity to submit important research advances. Abstracts are competitively reviewed under the following criteria:
The abstract contains work that is original and has not been previously submitted to, presented at, or is under consideration for any other scientific meeting, including the regular abstract submission.
The work is significant to clinical, translational or basic science, novel, uses appropriate study design, analytical methods and experimental methods, and is clearly and logically written.
Abstracts selected for late breaking presentation will feature newsworthy and cutting-edge information which was not available at the time of the regular abstract submission.
Authors will be required to explain why their abstract is considered important or late breaking.
Abstracts must be submitted through the Joint Congress website.
Advance Your Emerging Career in Research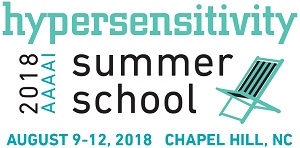 Interested in an academic career or looking for mentorship opportunities? The 2018 AAAAI Hypersensitivity Summer School can help you.
Join AAAAI next summer for an intensive program on hypersensitivity research and career development. The 2018 AAAAI Hypersensitivity Summer School provides a special opportunity for 30 emerging physicians and scientists who are committed to an academic career in allergic diseases to receive individualized mentorship from established faculty.
Acceptance to the 2018 AAAAI Hypersensitivity Summer School is highly competitive and invitations will be extended following an application review by faculty. Visit the AAAAI website to check your eligibility and application requirements.
Registration for the course is now open and applications must be submitted no later than January 31, 2018.
The AAAAI Foundation Earns a Spot in the Top Percent of Charities

At the AAAAI Foundation, we pride ourselves on transparency. That is why we are so pleased to announce our new Gold Level Transparency Rating on GuideStar, the world's largest source of information on non-profit organizations. This rating puts the Foundation in the top 0.5% of charities nationally in terms of transparency.
The rating takes into account donors' access to detailed information about the finances, goals and achievements of the organizations to whom they give. To view the Foundation's GuideStar page, click here.
Every time you donate to our Grow Allergy & Immunology Now (GAIN) Campaign, you're providing the support our young investigators need to advance their research. Help us reach our 2017 GAIN goal by making an end-of-year donation today.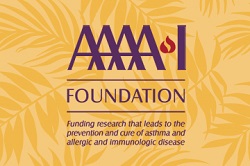 Want a chance to support the Foundation in person?
When registering for the 2018 AAAAI/WAO Joint Congress, remember to sign up for the AAAAI Foundation 5K Run/Walk and Benefit. These wonderful events are a great way to meet colleagues and support expanded allergy/immunology research. Joint Congress registration is now open for all delegates.
Discover Your Potential at the Career Connections Job Fair
Delegates attending the 2018 AAAAI/WAO Joint Congress will have the opportunity to make valuable connections at the Career Connections Center Job Fair. The Job Fair will take place March 3, 2018, from 12:00 to 3:15 pm.
New for 2018 is that delegates who attend the AAAAI Career Connections Job Fair and meet with exhibitors are entered for a chance to win free registration to the 2019 Annual Meeting in San Francisco, California.
The AAAAI's recruitment resources open doors to a wealth of possibilities for both the employer and the job seeker. Regardless of what stage you are in your career, the Career Connections Job Fair is built for you. You can meet employers, hand out copies of your resume, browse our job board and set up potential interviews with companies at no cost to you. No registration is required.
Employers
Meet potential candidates and share information about open positions. Space will be very limited and tables will be reserved on a first-come, first-served basis. The deadline to register is February 16, 2018.
Click here to download the application to exhibit. If you have any questions, email careers@aaaai.org for more information.
Highlight an Extraordinary Colleague's Work
The AAAAI Annual Meeting Awards Subcommittee is considering nominations for the 2019 AAAAI Honorary Awards. The awards will be presented during the 2019 Annual Meeting in San Francisco, California.
AAAAI Fellows and members are encouraged to submit nominations for the following awards:
Distinguished Clinician Award
Distinguished Layperson Award
Distinguished Scientist Award
Distinguished Service Award
Mentorship Award
Special Recognition Award
You can find information on individual awards, the nomination process, award criteria and past award recipients by going to the Grants and Awards section on the AAAAI's website. The nomination process is online and requires a nomination letter, award candidate CV and two letters of reference.
Nominations must be submitted by January 15, 2018. They are kept on file for three years and reviewed annually by the review committee. For more information regarding this process, contact Jerome Schultz at jschultz@aaaai.org.
We Want to Help You Ace the Boards
Taking the Boards in 2018 or 2019? Join us for the next live 2018 American College of Allergy, Asthma & Immunology (ACAAI)/AAAAI Joint Board Review Course taking place May 18-20, 2018, at the Nashville Marriott at Vanderbilt University in Nashville, Tennessee.
Registration for the course is now open. Click here to start the process. Attendees are strongly encouraged to register as soon as possible due to limited space.
The course has been modified to best reflect the various changes that have been made over the past year in regards to the American Board of Allergy and Immunology recertification policy.
If you have any questions, please contact the ACAAI at (847) 427-1200.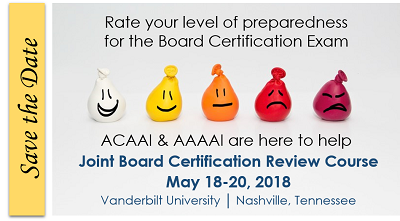 Use the 2017 Virtual Annual Meeting to Claim End of Year MOC
In order to provide members with further opportunities to meet the American Board of Allergy and Immunology (ABAI) Maintenance of Certification (MOC) requirements, six sessions from the 2017 Virtual Annual Meeting were approved by the ABAI for MOC Part 2 credit in addition to the usual CME credit. This equates to an additional 7.75 CME/CE credits offered for the combined six sessions. Sessions include:
Individual sessions cost $25, but there is a discount when buying the complete 2017 Virtual Annual Meeting. Click here to view more details.
Connect with Your Next Employer
New employment opportunities within the specialty are available at the AAAAI Career Connections Center. Job seekers can upload their resumes, set up customized alerts for the types of jobs they are seeking and much more.
Top employers continue to add positions to the AAAAI Career Connections Center on a regular basis. View November's featured professional opportunities:
Pediatric Allergist/Immunologist - Children's Hospital of Pittsburgh of UPMC - Pittsburgh, PA
Allergist BE/BC - Allergy SA (Allergy, Asthma & Immunology Associates of South TX) - San Antonio, TX
BC/BE Allergist - Premier Allergy, Asthma, & Sinus Care - Chicago, IL
Allergist - Confidential - Waterbury, CT
Allergy & Immunology Physician for Florida - SIMED - Gainesville, FL
---
Web Tips
AAAAI Virtual Allergist™
The AAAAI Virtual Allergist, also known as the symptom checker, has been updated to include additional symptoms and links to patient articles in the Conditions & Treatments Library. Be sure to point your patients to this tool on the AAAAI's website.
Join the AAAAI and Allergic Living Holiday Twitter Chat on November 14
The AAAAI is excited to host another Twitter chat with Allergic Living magazine. Join us November 14 at 11:00 am CT with the hashtag #allergyready. For one hour, we will be engaging families who want to learn more about allergies and asthma as they gear up for the holiday season. Topics will include holiday visits, surprising triggers and winter asthma issues. We will be exchanging our favorite allergy friendly recipes after the chat, so come prepared with your best treats.
---
From the President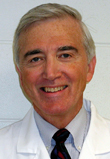 Dear Colleagues,
The AAAAI has completed the first step in our ongoing evaluation of the role of allergy/immunology (A/I) in the healthcare system and development of a strategy to ensure we have a seat at the table. This first step was the Summit for the Future of Allergy and Immunology, which took place October 19-22 in Washington, DC. It went very well and, as expected, there was a great deal of productive discussion.
While there are a number of challenges, we have identified opportunities for A/I in our continually evolving healthcare system if we seize the opportunity. The AAAAI has laid the groundwork in several important ways, including:
investing in a registry
communicating with experts in healthcare finance to determine how reimbursement can be maximized in population management, particularly of high risk populations
exploring ways to obtain objective data that demonstrates that A/I has better outcomes in asthma, drug hypersensitivity, immune deficiency, urticaria, anaphylaxis, and food allergy (an area in which we are uniquely qualified).
The Summit would not have been a success without our participants, which included representatives from various AAAAI constituencies as well as academic administrators, government, payors, large group practices and related organizations including the American Board of Allergy and Immunology and the American College of Allergy, Asthma & Immunology. My sincere thanks to everyone who attended.
As previously mentioned, the results of the Summit will ultimately be developed into a white paper and shared with AAAAI leaders and members. We will continue to communicate with you as we move forward with this process. And for additional coverage of the Summit, look for the fall issue of Impact to arrive in your mailbox near the beginning of December.
AAAAI Names New Website and Social Media Medical Editors
In other news, Thanai Pongdee, MD, FAAAAI, will be completing his term as AAAAI Website and Social Media Medical Editor on December 31. Dr. Pongdee has served in this role since the fall of 2008 and has worked tirelessly to make aaaai.org the definitive online resource for information on allergies, asthma and immunologic diseases. He is also responsible for growing the AAAAI's social media strategy and presence. Today the AAAAI has nearly 52,000 followers on Facebook and over 6,500 followers on Twitter. On behalf of the Board of Directors, we are extremely grateful for everything Dr. Pongdee has done over his term.
After an extensive search process, we are pleased to announce Andrew D. Moore, MD, FAAAAI, as the next Website Medical Editor and David R. Stukus, MD, FAAAAI, as the next Social Media Medical Editor. The position has been divided into two complementary roles because of the increasing importance that technology and social media play in helping us communicate with key audiences. Dr. Moore and Dr. Stukus each bring a wide range of experience that will help the AAAAI continue to grow in both areas. While they officially begin their terms on January 1, they are already working alongside Dr. Pongdee to ensure a smooth transition. You can read more about the new editors here.
Finally, March will be here before we know it. If you are planning to join us March 2-5 in Orlando for the 2018 AAAAI/WAO Joint Congress, it's in your best interest to register and book your hotel accommodations as soon as possible. There are certain ticketed session that have already sold out. I can say with confidence that you won't want to miss the excellent educational program that we have planned. You can browse the online version of the program, as well as register and book your hotel, at annualmeeting.aaaai.org.
Sincerely,

David B. Peden, MD, MS, FAAAAI
AAAAI President
---