AAAAI e-news now: April 2018
---
In the News
Rhinitis Sufferers May Not Be Picking the Right Drugs to Treat Symptoms
An Australian study published in The Journal of Allergy and Clinical Immunology: In Practice revealed that only 16.5% of surveyed patients with rhinitis selected optimal over-the-counter (OTC) medications to treat their symptoms.
Researchers also found that the likelihood of patients selecting optimal medications was not statistically different if the person was diagnosed with allergic rhinitis by a doctor or was self-diagnosed.
Click here to read the full article or see coverage in US News & World Report.
---
News Briefs
See What's New at the 2018 Practice Management Workshop
Attending the 2018 AAAAI Practice Management Workshop this summer is one of the best investments you can make in your practice. If you haven't attended a workshop yet, we hope you will join us July 20-22 in Salt Lake City, Utah and see why hundreds of your colleagues attend not just once, but come back year after year.
There are new sessions and features being rolled out in 2018. The workshop will include sessions on physician wellness and burnout, expanding the scope of practice, avoiding billing blunders and telehealth, all presented for the first time in 2018.
Coding expert Teresa Thompson, CPC, CCC, CMSCS, will lead participants through a "coding track" that includes five unique sessions, each focused on a different aspect of coding and billing.
We've also made it easier to send your practice staff in 2018. For the first time, practice staff are able to register for the workshop for a reduced fee of $350.
Practice Management Workshop Registration Fees:
AAAAI Fellows and members – $450
Staff from a member practice – $350
AAAAI allied health members – $350
Fellows-in-training – $100
Non-member physicians/staff from a non-member practice – $550
To view all of the sessions being presented at the 2018 Practice Management Workshop, click here.
Provide Your Thoughts on the Future of Board Certification
The Continuing Board Certification: Vision for the Future Commission includes physicians, professional medical organizations, national specialty and state medical societies, hospitals and health systems, the general public and patients, and the 24 Member Boards of the American Board of Medical Specialties including the American Board of Allergy and Immunology.
This Commission is currently seeking feedback from physicians and other stakeholders via a survey that is open through Monday, April 30. The AAAAI urges you to take advantage of this opportunity to make your voice heard on the future of board certification. You can take the survey here.
Please note the survey is open to patients and the public so you are also urged to share it with others.
New for Members! Bookmark Your Most Used Pages on the AAAAI Website
New AHRQ Report: Intermittent Inhaled Corticosteroids and Long-Acting Muscarinic Antagonists for Asthma
The Evidence-based Practice Center (EPC) Program at the Agency for Healthcare Research and Quality (AHRQ) has compiled the evidence review "Intermittent Inhaled Corticosteroids and Long-Acting Muscarinic Antagonists for Asthma."
Key findings of the review include:
In children less than 5 years old with recurrent wheezing, intermittent use of inhaled corticosteroids during an upper respiratory tract infection decreases asthma exacerbations
In patients 12 years and older with persistent asthma: (1) using inhaled corticosteroids intermittently may be as effective as using them as a controller medication; (2) using inhaled corticosteroids and long-acting beta-agonists together as controller and quick relief therapy reduces asthma exacerbations compared to using inhaled corticosteroids alone or with long-acting beta agonist as a controller
In patients 12 years and older with uncontrolled, persistent asthma, adding long-acting muscarinic antagonist to: (1) inhaled corticosteroids reduces exacerbations and improves lung function; (2) inhaled corticosteroids and long-acting beta-agonist controllers improves asthma control and lung function
You can read the full article on the AHRQ's website. For a list of allergy/immunology practice parameters and other guidelines, visit aaaai.org.
Several AAAAI members helped to develop the review including Michael Schatz, MD, MS, FAAAAI, and Stanley J. Szefler, MD, FAAAAI, who served on the Technical Expert Panel, and William W. Busse, MD, FAAAAI, who served as a peer reviewer.
Did You Claim Your Credits from the Joint Congress?
Thanks for joining us at the 2018 AAAAI/WAO Joint Congress in Orlando. If you haven't claimed your credits yet, you can do so here.
All credits must be claimed by December 31, 2018. Claiming credits after that date will result in an administrative fee. Please contact cme@aaaai.org if you have any credit claiming questions.
Earn Free CME with Making IT Count Series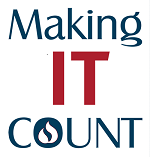 The full Making IT Count series is now available. Test your immunotherapy knowledge on virtual patients or ensure your understanding of the most recent guidelines with the Core Concepts course. Making IT Count is funded through an educational grant from Merck & Co., Inc.
You can find all of the Making IT Count courses on the homepage of the AAAAI's Continuing Education Center.
Are You in Our Photos from Orlando?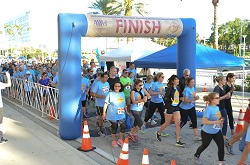 The AAAAI Foundation is grateful to those who participated in the AAAAI Foundation Benefit and 5K Run/Walk at the 2018 AAAAI/WAO Joint Congress in Orlando. Your participation helped raise funds for research in our field.
To view photos of the 5K Run/Walk including the race, warm-ups and photo booth, click here. Thank you to Shire for its generous sponsorship of the event.
This year's Benefit was held in the Ports of Call ballroom at SeaWorld Orlando. Click here to check out photos from the Laugh Shots photo booth or with the Animal Ambassadors. Thank you to all Benefit table, ticket and brochure sponsors.
Find Your Next Career Move
New employment opportunities within the specialty are available at the AAAAI Career Connections Center. Job seekers can upload their resumes, set up customized alerts for the types of jobs they are seeking and much more.
Top employers continue to add positions to the AAAAI Career Connections Center on a regular basis. View April's featured professional opportunities:
Director, Pediatric Allergist/Immunologist - Akron Children's Hospital - Akron, OH
Allergist/Immunologist - Florida Center for Allergy and Asthma Care - Miami, Florida
Allergy/Immunology Physician - Kaiser Permanente - Washington Permanente Medical Group - Tacoma, WA
BC/BE Pediatric/Adult Allergist - Fishman Allergy - Washington, DC
Allergist - Center for Allergy and Asthma of Georgia - Atlanta, GA
---
Web Tips
Chronic Hives Quiz for Patients
Skin allergies and hives are one of the most searched topics on the AAAAI website. We now have an interactive quiz that provides patients with basic information on chronic hives, which will improve patient understanding and satisfaction with the diagnosis and treatment of this condition. The quiz is available in both English and Spanish.
You can also print a PDF version of the quiz in English and Spanish to provide to patients in settings without a computer. The answer sheet to the quiz can be accessed here in English or Spanish.
---
From the President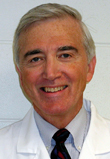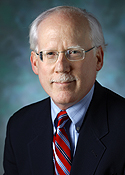 Dear Colleagues,
Last month I briefly introduced myself and my presidential initiatives, which revolve around the theme of optimal care for the food allergic patient. I am very excited about this initiative as food allergy is playing an increasingly important role in our specialty and this role will only increase as the disease becomes more prevalent and treatments become available. My theme has a focus on four key areas of need: a rational approach to treatment, optimizing prevention, making an accurate diagnosis, and best practices for the prevention and treatment of anaphylaxis. I would like to use this message to build on the introduction I gave last month and now discuss each of these areas of need in more detail.
A Rational Approach to the Treatment of Food Allergy
This area is complex and rapidly evolving. First, "off label" treatment of food allergy is growing, although we still do not have any clear guidelines for its use. Second, we are likely to see Food and Drug Administration (FDA) approved therapies for peanut allergy in the near future, with both peanut oral and epicutaneous immunotherapy receiving Breakthrough Therapy designation from the FDA. This designation was created by the FDA to expedite the development and review of drugs and biological products that target serious or life-threatening conditions.
Third, a variety of other approaches for the treatment of peanut and other food allergies are under active study, with the potential that new and better treatments will emerge over time. This is truly an exciting time in the world of food allergy and as this field evolves, we must continually reassess treatment options and approaches to provide the best and safest care for our patients, including enhanced educational opportunities and the development of appropriate guidelines.
Optimizing Prevention of Food Allergy
In this realm, it is crucial to make the most of the National Institute of Allergy and Infectious Diseases (NIAID) Addendum Guidelines for the Prevention of Peanut Allergy in the United States. The addendum guidelines came about after the Learning Early About Peanut (LEAP) study results were presented at the 2015 AAAAI Annual Meeting and simultaneously published in The New England Journal of Medicine.
In order to make the most of the NIAID guidelines, we need two things: education, especially for pediatricians, as well as ready access to testing and oral food challenges. Also important is the dissemination of results regarding additional studies on peanut and other foods, more general (non-food specific) approaches to prevention, and development of new guidelines as indicated by evidence. Finally, we are grateful to the NIAID for their interest in developing enhanced research opportunities in the prevention of allergic diseases, including food allergy.
Making an Accurate Diagnosis
The misdiagnosis of food allergy is rampant and more testing, or even any testing, is not always best given the limitations in our testing methods. At the end of the day, it is our responsibility to fix this problem. This will be an uphill battle that can only be won with significant educational initiatives focused both on allergists and primary care physicians. We also need to lead the way in the provision of care that is unique to our specialty, including oral food challenges.
Best Practices for Prevention and Treatment of Anaphylaxis
Food allergy can be a very dangerous disease and is the most common cause of anaphylaxis in outpatient settings. Fatal reactions occur, but they should be largely preventable with appropriate treatment. With better patient education and increasing awareness of food allergy among the general public, my hope is that we will see fewer reactions over time. However, when prevention fails, we need to ensure that all patients receive optimal treatment of reactions in all settings.
Once again, I believe the timing is perfect to have the spotlight on optimal care for the food allergic patient. I look forward to working with you over the coming year to help address these areas of need for the benefit of the patients we serve.
Sincerely,

Robert A. Wood, MD, FAAAAI
AAAAI President
---