AAAAI e-news now: August 2017
---
In the News
Pediatrics Publishes Report Examining Food Allergy Prevalence and Improving Care
A report published in Pediatrics suggests that studies citing food allergy prevalence could be imprecise due to inaccurate diagnoses, over reporting and missed diagnoses which could put patients at risk. "Critical Issues in Food Allergy: A National Academies Consensus Report" identified various practice goals to improve reporting and safety for patients with food allergy. Read the report's full findings and recommendations.
Uncontrolled Asthma during Pregnancy May Increase the Risk of Asthma for Child
A recent study in The Journal of Allergy and Clinical Immunology suggests that the level of control a mother has over her asthma may affect the risk of her child developing the disease at an early age. The research was featured on Drugs.com and Physician's Briefing. The study focused on over 7,000 children in Denmark whose mothers had active asthma during pregnancy.
The researchers found that mothers who had mild uncontrolled asthma, moderate-to-severe controlled asthma, or moderate-to-severe uncontrolled asthma during pregnancy were more likely to have children with early-onset persistent asthma compared to mothers who had mild controlled asthma. Read the full article.
---
News Briefs
Joint Congress Updates: Keynote Speaker Announced, Abstract and Case Report Submissions Due August 31
Introducing Keynote Speaker Linda S. Birnbaum, PhD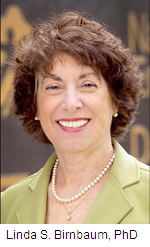 The AAAAI is pleased to announce the keynote speaker for the 2018 AAAAI/WAO Joint Congress will be Linda S. Birnbaum, PhD. Birnbaum is the Director of the National Institute of Environmental Health Sciences (NIEHS), one of the National Institutes of Health (NIH), and the National Toxicology Program (NTP).
Birnbaum is the first toxicologist and the first woman to lead the NIEHS/NTP. She has spent most of her career as a federal scientist and has received numerous awards and recognitions, including being elected to the Institute of Medicine of the National Academies in October 2010.
Birnbaum's own research and many of her publications focus on the pharmacokinetic behavior of environmental chemicals, mechanisms of actions of toxicants including endocrine disruption, and linking of real-world exposures to health effects.
She also serves as an adjunct professor in the Gillings School of Global Public Health, the Curriculum in Toxicology, and the Department of Environmental Sciences and Engineering at the University of North Carolina at Chapel Hill, as well as in the Integrated Toxicology Program at Duke University.
Her keynote will take place Saturday, March 3 at 3:30 pm. Stay tuned for updates on the topic of the keynote.
The Submission Period for Abstracts and Case Reports Closes Soon
Abstracts and case reports for consideration at the 2018 AAAAI/WAO Joint Congress must be submitted at the Joint Congress website by August 31 at 11:59 pm CT.
Research presentations are an important part of the Joint Congress, contributing significantly to the overall scientific content of the meeting and providing an excellent opportunity to share findings with other delegates. Accepted abstracts will be presented at the 2018 AAAAI/WAO Joint Congress and published in a supplement to The Journal of Allergy and Clinical Immunology (JACI).
The 2018 Joint Congress will also include a special, one-time only Case Report Poster Session. This forum will provide the opportunity to share novel/challenging allergy/immunology patient care experiences with Joint Congress attendees. Accepted case reports will not be published in the JACI but will be made available after the meeting on WAO's website. The case report poster presentation submission will also close August 31.
For questions on abstract or case report submission, contact the AAAAI executive office at (414) 272-6071 or email cme@aaaai.org.
Mark your calendar now. Late breaking abstract submission is scheduled to begin October 30 and will close November 13.
Want Extra Help Getting to Orlando?
If you need financial assistance to attend the Joint Congress, the AAAAI is offering scholarship opportunities for allied health members, fellows-in-training (FITs), non-faculty PhD post-doctoral fellows and PhD students/candidates in allergy/immunology (A/I).
Interested allied health professionals should click here for more information. FITs can find more information here.
New! PhD Travel Scholarship
New in 2018, the AAAAI will provide funding to assist U.S. and Canadian non-faculty PhD post-doctoral fellows and PhD students/candidates in A/I to attend the 2018 AAAAI/WAO Joint Congress. Recipients may be awarded a maximum of $1,100 depending on whether they have an accepted abstract for presentation.
Applicants must be official AAAAI members or have submitted an application for membership prior to applying for the award. Individuals with a faculty appointment will not be considered.
The submission deadline is November 22 at 11:59 pm CT. Applicants will be notified if they have been selected in December. Access additional information and the applications here.
Make an Impact, Join a Committee
The application period to join an AAAAI committee is now open. There is a committee for a variety of topics whether you are interested in clinical, translational or basic science. Being involved in AAAAI committees will allow you to develop additional knowledge, share your expertise and network with your colleagues. Visit aaaai.org/committees to learn more about the AAAAI's committees.
The application process is simple. To submit your name for consideration, email committees@aaaai.org with the committee(s) you have an interest in joining. You can nominate colleagues for committees as well. Emails must be received by September 8 to be considered for the 2018-2019 committee term, which begins March 2, 2018. Nominees will receive notification in December 2017 if their appointment has been approved.
Enticing the Next Generation of Allergist/Immunologists
From its inception, the Chrysalis Project has aimed to introduce and encourage physician trainees to pursue a career within the specialty of allergy/immunology (A/I). It accomplishes this goal by giving both medical students and residents a first-hand look at the careers of allergist/immunologists by allowing them to attend the AAAAI Annual Meeting for free.
For 2018, the three-day Chrysalis program will begin Friday morning at the Joint Congress with didactic lectures from world-renowned experts in the field of A/I, a luncheon and access to the AAAAI President/President-Elect Reception on Friday evening. Throughout the weekend, participants can attend all open education sessions and select Joint Congress events.
Who's Eligible for the Chrysalis Project?
To qualify for the Chrysalis Project, applicants must fall into one of the following categories:
Medical students (excluding first year medical students)
First and second year internal medicine and pediatric residents
First, second or third year med/peds residents
Since the Chrysalis Project is a recruitment program, priority is given to medical students and residents who are unsure of their career path, rather than second year residents who are already committed to applying for A/I fellowship.
Participant selection is based on research experience, publications, presentations and a career goals statement. For more application details and requirements, click here.
New! The Practice Management Workshop Now Online
You can still catch some of the key sessions that were presented at the recent 2017 Practice Management Workshop with the 2017 Practice Management Workshop Online. Now available for purchase, it provides access to select recordings from this unique weekend event that focuses exclusively on the business side of medicine, covering topics like billing, coding, insurance contracting, regulatory issues and more. The sessions cater to allergist/immunologists at any stage of their career. Recordings can also be shared with practice staff managers and other key staff members. Recorded sessions include:
Major Moving Targets: MACRA, Quality Reporting, Compounding and More
Coding 101
Coding 2017: Strategies for Success
It's All About ME: Managing Conflicts in Your Practice
HR Legal Primer: Best Practices for Allergy Practice
Dancing with the Devil: Negotiating Managed Care Contracts
Practice Transformation: Reducing Burnout and Rediscovering the Joy in Practice
Handling Biologics in Your Practice
Building a Successful Patient-Centered Allergy Practice
Members can buy the complete set of recorded sessions for $300 or purchase individual sessions for $50 at education.aaaai.org/PMW17Recordings.
Save the date. The 2018 AAAAI Practice Management Workshop will take place July 20-22 in Salt Lake City, Utah.
Save the Date: JACI: In Practice Virtual Journal Club Webinar on September 14
The Journal of Allergy and Clinical Immunology: In Practice (JACI: In Practice) in conjunction with the New Allergist/Immunologist Assembly (NAIA) will be hosting another Virtual Journal Club Webinar. The presenters will review research relevant to your allergy/immunology practice in an interactive format. Articles being discussed include:
Chronic Idiopathic Urticaria: Systemic Complaints and Their Relationship with Disease and Immune Measures
Neutrophilic steroid-1 refractory recurrent wheeze and eosinophilic steroid-refractory asthma in children
Join us September 14 from 8:30 to 9:30 pm EDT. Stay tuned for more details. The Virtual Journal Club is open to all AAAAI members.
Educate Patients During Our Back-to-School Twitter Chat
The AAAAI is excited to host a back-to-school Twitter chat with Allergic Living magazine. We hope you can join us August 16 at 1:00 pm ET with the hashtag #allergyready.
AAAAI Website and Social Media Medical Editor Thanai Pongdee, MD, FAAAAI, will be leading the discussion under the AAAAI handle. He'll be joined by Allergic Living Editor Gwen Smith. Allergic Living is a consumer magazine that works closely with leading medical experts to provide the most current and reliable information for families with allergies, asthma and celiac disease.
For one hour, we will engage families who want to learn more about allergies and asthma as they gear up for the 2017-2018 school year. Topics will include food in the classroom, asthma or food allergy bullying, children at play, hidden allergies on school grounds, preparing college-bound students for being away from home and more.
Join the conversation August 16 from 1:00 to 2:00 pm ET (12:00 to 1:00 pm CT, 11:00 am to12:00 pm MT, 10:00 to 11:00 am PT) by tracking the #allergyready hashtag. Invite your patients and other colleagues to save the date and join the conversation.
It's Been a Busy Summer for the AAAAI Foundation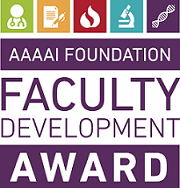 The Faculty Development Award Submission Period Ends in a Few Weeks
September 5 is the last day to submit your letter of intent for the 2018 Foundation Faculty Development Award. These awards provide each recipient with $240,000 in funding paid over a three-year period and are intended to support junior faculty members in the allergy/immunology specialty. Funding supports research in basic and/or clinical allergy/immunology and to promote the specialty.
September 5, 2017 Deadline for Letters of Intent to be Submitted
October 10, 2017 Invitation from Grant Review Committee for Full Applications
November 15, 2017 Full Application Deadline
January 2018 Grantee Notification
For complete details, access the AAAAI Grants and Awards page. If you have any questions, contact Jerome Schultz at jschultz@aaaai.org.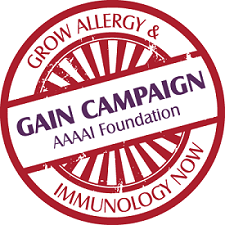 2017 GAIN Campaign Heats Up
Want to make nine years of dedicated A/I research possible? Your donation to the 2017 GAIN Campaign will make three Faculty Development Awards possible for 2018. Give back to the specialty and support research that improves treatment options and the lives of patients.
Donate online at aaaaifoundation.org/give or call (424) 272-6071.
Look for the 2016 Annual Report
Read about the AAAAI Foundation's impactful year in its 2016 Annual Report. Your own issue will be arriving mid-August, so keep an eye on the mailbox. If you can't wait, view an online version here.
Apply for Research Awards
The AAAAI is proud to offer several research grant opportunities to eligible members. Review the following awards to see if they can help you advance your research.
2018 Hope APFED/AAAAI Pilot Grant Award
The 2018 Hope APFED/AAAAI Pilot Grant Award was established to allow investigators from a variety of disciplines to initiate new projects relevant to eosinophilic disorders, excluding asthma, rhinitis and eczema. Successful applications will focus on the development of new ideas which are likely to lead to future external funding. The 2018 Hope APFED/AAAAI Pilot Grant Award is a collaborative award program between the AAAAI and the American Partnership for Eosinophilic Disorders (APFED).
The application deadline is November 1, 2017. The award term is July 1, 2018, to June 30, 2020. The award provides $70,000 annually. For more award information, click here or contact Jerome Schultz at jschultz@aaaai.org.
2018 AAAAI/Elliot and Roslyn Jaffe Third/Fourth Year Fellowship Food Allergy Research Award at Mount Sinai
The AAAAI in conjunction with the Jaffe Family Foundation is pleased to announce the 2018 AAAAI/Elliot and Roslyn Jaffe Third/Fourth Year Fellowship Food Allergy Research Award, a one-year award that provides $65,000 for salary and fringe benefits. The application deadline is November 1, 2017.
The award supports the development of an academic food allergy research career of a third or fourth-year allergy/immunology fellow-in-training or gastroenterology fellow-in-training in the specialty of food allergy and immunology at Icahn School of Medicine at Mount Sinai. The funding term for the award is July 1, 2018, to June 30, 2019. Applicants from outside Mount Sinai are encouraged to apply.
Click here for complete application information or contact Jerome Schultz at jschultz@aaaai.org.
View Sessions from the 2017 Annual Meeting
Whether you were able to attend the 2017 AAAAI Annual Meeting or not, we recorded over 50 sessions to help you easily review key material. The 2017 Virtual Meeting is designed in a fashion that promotes convenience, flexibility and continual learning while offering maintenance of certification credits. For additional details and to order, visit education.aaaai.org/VAM17.
Look for more educational content at education.aaaai.org including courses on immunotherapy, food allergy and asthma.
Check Out the Latest Opportunities in the Career Connections Center
New employment opportunities within the specialty are available at the AAAAI Career Connections Center. Job seekers can upload their resumes, set up customized alerts for the types of jobs they are seeking and much more.
Top employers continue to add positions to the AAAAI Career Connections Center on a regular basis. View August's featured professional opportunities:
Allergy and Immunology Specialist - Children's Hospital Los Angeles Div. Clinical Immunology & Allergy - Los Angeles, CA
Allergist - Center for Allergy and Asthma of Georgia - Atlanta, GA
Allergist BE/BC - Allergy SA (Allergy, Asthma & Immunology Associates of South TX) - San Antonio, TX
Allergist - Allergy & Asthma Care of Fairfield County - Fairfield, CT
Pediatric Allergy and Immunology Opportunity - Pediatrics Northwest - Puget Sound, WA
---
Web Tips
New! Spice Allergy Information for Patients
Spices and other food additives are extremely common in both packaged and home-made foods. Patients with food allergies may not think about those ingredients as triggers for their allergies. We now have a summary article that tells patients about the types of spice allergy reactions and how allergist/immunologists test for them. It is available in both English and Spanish.
---
From the President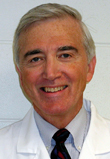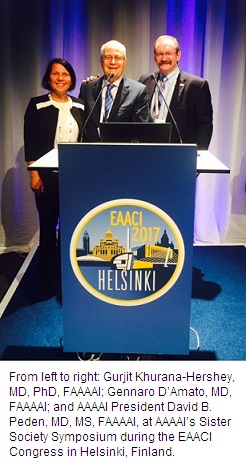 Dear Colleagues,
We are already gearing up for the 2018 AAAAI/WAO Joint Congress, March 2-5 in Orlando. While abstracts are being accepted as usual, case reports are also being accepted for a special, one-time Case Report Poster Session. This forum will provide an opportunity to share novel or challenging patient care experiences with other attendees. Abstracts and case reports must be submitted at our official submission site by August 31 at 11:59 pm Central time.
I am eagerly anticipating the educational programming at the Joint Congress, 20% of which will relate to our theme: Global Environmental Change and Respiratory Health. Annual Meeting Program Committee Chair Mary Beth Fasano, MD, FAAAAI, recently shared her thoughts on the theme, which you can read here.
I've stated in the past that I believe we are at our best when we are objective conveyors of the science, and this theme is an excellent example of an area where we can do that. It also makes sense in the context of having a Joint Congress with the World Allergy Organization (WAO), since there is even greater emphasis on global perspective in terms of the educational content for this meeting. I also have a personal connection involved. The theme topic is quite frankly what I do at my institution, thus why I devoted one of my presidential initiatives to it.
It's worth mentioning that we are not the only organization to focus on environmental and climate impacts on allergic and immunologic disease. It received attention at the European Academy of Allergy and Clinical Immunology (EAACI) Congress this summer in Helsinki, which I attended on behalf of the AAAAI. Among the related sessions was the AAAAI's Sister Society Symposium. Joining me for this session were Gennaro D'Amato, MD, FAAAAI, who spoke about global climate change, pollution and environmental allergies, and Gurjit Khurana-Hershey, MD, PhD, FAAAAI, who addressed the epigenetic impact of pollutants in allergy. I served as moderator and also closed the session by discussing possible interventions to reduce the impact of pollutants on allergic disease. A photo of the three of us behind the podium in Helsinki appears above. My sincere thanks go to Gennaro and Gurjit for their excellent contributions and willingness to participate in this session.
In case you missed it, I would also like to point out that the theme of the July issue of The Journal of Allergy and Clinical Immunology (JACI) is the exposome and there are some excellent articles including "Environmental determinants of allergy and asthma in early life," "The environment, epigenome, and asthma," and "An exposome perspective: Early-life events and immune development in a changing world." You can browse the table of contents for the issue here.
We've already provided a sneak peek of what will be covered in our slate of plenaries for the 2018 AAAAI/WAO Joint Congress, but stay tuned for early fall when the Program & Planner will be available at annualmeeting.aaaai.org. The online Program & Planner will allow you to browse the entire educational program. It also gives you the ability to search by speakers, topics and more so you can begin to plot out your onsite schedule.
In the meantime, you can read the announcement about Linda Birnbaum, PhD, Director of the National Institute of Environmental Health Sciences, who will deliver the keynote in Orlando. You will not want to miss her talk.
Sincerely,

David B. Peden, MD, MS, FAAAAI
AAAAI President
---