It's Been a Busy Summer for the AAAAI Foundation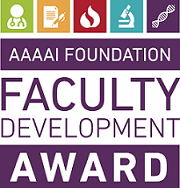 The Faculty Development Award Submission Period Ends in a Few Weeks
September 5 is the last day to submit your letter of intent for the 2018 Foundation Faculty Development Award. These awards provide each recipient with $240,000 in funding paid over a three-year period and are intended to support junior faculty members in the allergy/immunology specialty. Funding supports research in basic and/or clinical allergy/immunology and to promote the specialty.
September 5, 2017 Deadline for Letters of Intent to be Submitted
October 10, 2017 Invitation from Grant Review Committee for Full Applications
November 15, 2017 Full Application Deadline
January 2018 Grantee Notification
For complete details, access the AAAAI Grants and Awards page. If you have any questions, contact Jerome Schultz at jschultz@aaaai.org.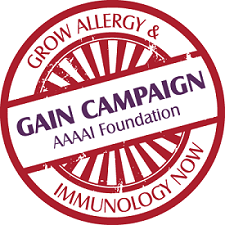 2017 GAIN Campaign Heats Up
Want to make nine years of dedicated A/I research possible? Your donation to the 2017 GAIN Campaign will make three Faculty Development Awards possible for 2018. Give back to the specialty and support research that improves treatment options and the lives of patients.
Donate online at aaaaifoundation.org/give or call (424) 272-6071.
Look for the 2016 Annual Report
Read about the AAAAI Foundation's impactful year in its 2016 Annual Report. Your own issue will be arriving mid-August, so keep an eye on the mailbox. If you can't wait, view an online version here.